Choosing a Wedding Film Maker Doesn't Need to be Complicated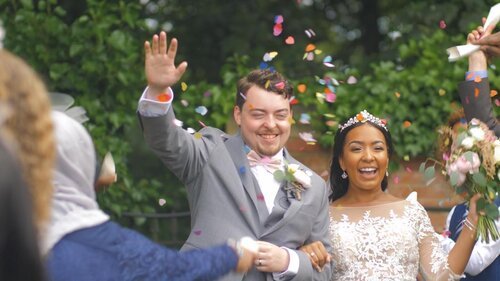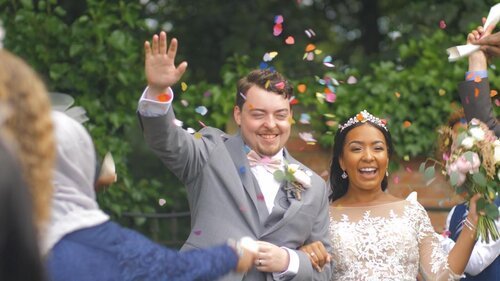 Weddings are an unforgettable experience of a lifetime! One of the most important moments of your life is worthy of being captured. So it makes sense why "choose a wedding videographer" is on your to-do list.
However, to ensure those precious moments of your special day are compiled for future generations, you need a trusted videographer with the proper expertise and skills. Unfortunately, many videographers in the UK offer different wedding film production services. So, it is hard to find true professionals. This blog post was put together to provide a complete guide to help you find the ideal videography services for your special day. Read on to learn more!
1. Decide, Which Videography Package Matches your Requirements
Different wedding videographers offer various wedding packages. So, the first thing you need to do is to take the time to learn about those packages. It is crucial to look at different professionals to understand what is actually included in their services. By conducting several online research and interviews, you can find reputable videographers. Do you want the ceremony and speeches in full, a stylised highlight video, several social media edits? Maybe you have something else entirely in mind. Our packages can be seen here.
2. Check Their Pricing Structure
Now, the next point you need to follow after finding a shortlist of videographers you like is to know their pricing. This way, you can find a videographer who fits your budget. Normally they will charge a 30% (ish) deposit to secure the booking and the industry standard is the remaining 70% is due before the wedding. Some companies request a 50/50 split and a few will ask for final payment after the videos have been completed. But this is very very rare and is probably a sign that their main work is corporate or editorial videos.
If you're on a tight budget, try to shortlist videographers within your investment range. We have made another blog all about money saving tips.
3. Review Their Videography Style
Choosing a wedding film production service that matches your style and requirement is challenging. Going through previous portfolios' content and past work is some of the best ways to confirm you spend your money on the right option.
If you see a glimpse of a videographer's filmmaking style, you can easily understand whether they are a good fit for your wedding. Try to find a venue that is similar to your wedding venue. See how their style changes between a barn wedding and big banquet hall. Don't Just Go by Price Alone
Some folks might always suggest a videographer who offers less expensive services. However, choosing the lowest budget doesn't always guarantee a quality product. And that is why avoid choosing a videography service based on the price alone.
Instead, you should pay attention to their quality of work and experience in this industry. And then, accordingly, finalize videography services for your wedding. Here is an example of a wedding we filmed recently.
 4. Get to know the Wedding Videographer.
You spend so much time with the photographer and videographer so they should be friendly, professional and make you feel at ease. Ask to have a quick zoom chat just to make sure you all vibe well together. Make sure that they are confident about their job on the day and throw them a couple curve balls to make sure they are total pros.
Here are a couple questions you can ask
.
5. Sell Yourself.
A good wedding videographer will be in high demand so they might have another couple interested in booking them on your date so tell them about how cool your wedding will be. Fire works, family dog, multiple dresses, tell your videographer as many details as you can so that they want to book you as much as you want to book them. Be quick to respond. If they offer a phone consultation or meet-up, and that is something you want, schedule it soon not weeks away. Better yet, tell them that's not necessary and go through with the booking. You will hold a special place in your videographer's heart if you do this.
Wrapping Up!
Following the above-discussed guide will help you with choosing a wedding film maker for your big day.  If you like what you see, why not choose us to film your wedding? We are passionate about filming incredibly stylish and authentic wedding films. We might be the perfect fit for your wedding.  For more latest updates, stay in touch with us on social media (@brightandbeautifulfilms on everything) or get in touch.